Different uses of tractor
Since the dawn of industrialisation, the demand for tractors is increasing with each passing day. Tractors have been serving us in many different ways. A major chunk of tractors are used in the farms or farming-related works like tilling, planting, ploughing, harvesting & cultivating crops. Allied to this, the tractors perform other heavy works which are not related to agriculture. The various uses of tractors are discussed below.
Cultivation: The main purpose of tractors is to cultivate and grow crops in the farms by using cultivators, rotavators, plowers, tillers, transplanters, levelers, harvesters, etc. which can be used with tractors of different sizes. Tractors make the job easy by doing manual work automatically.
Landscaping: As we all are aware that the ozone layer is depleting at a break-neck pace. Tractors help in sculpting the land, leveling the hills, making small ponds with blades. The tractors with rock rollers help in leveling the land by pushing the rocks into the ground.
Land clearing: Tractors are also used to clear the land. It cleans the surface by removing trash, moving rocks, removing dead trees, cleaning, etc. Along with tractors, other implements are required to perform land cleaning tasks. They are also capable of removing wild grass.
Livestock management: In this modern era, managing livestock has become easy and possible only because of tractors. Tractor helps in spreading the feed easily to every animal in a fixed quantity. Tractors are also used to move livestock from one place to another with the help of a trailer.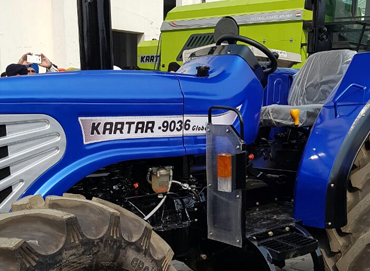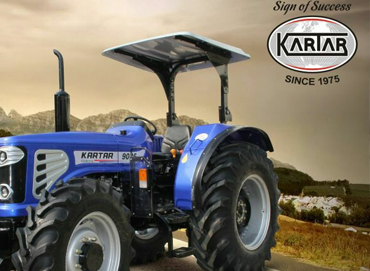 Remove snow: The tractors are also very helpful when it comes to removing snow. Tractors are used to remove the snow by adding blades on the front side of the tractor and loader on the rear side. A tractor is used to remove the snow because it is a powerful tool.
Mowing: Tractors are used to trim the grass of big lawns, golf clubs, stadiums, parks, etc. There are mowers which need to be attached to the tractor to cut the grass. Different sizes of tractors and mowers are used for different plot sizes. Usually the size of mowers range from 4 feet to 9 feet.
Natural disaster: When there is a natural disaster, only the tractor comes to the rescue because it has high power which does not let it stop anywhere. In conjunction with high power, it has large wheels and high road clearance which helps in crossing all the hurdles. There are places where no other thing except a tractor can go.
Construction work: It is quite difficult to see a construction site that does not require a tractor. When it comes to moving heavy loads at construction sites or bringing raw material there, people count on tractors. Not only are they convenient but also they are less costly.
Shifting heavy things: While shifting heavy objects, we require large machines because it is quite difficult for people to carry those heavy objects. Loaders attached on the front side of the tractor can make the job easy of carrying heavy things from one place to another.
Emergency backup: Tractor is multipurpose machinery, it can be used as a generator set to provide electric supply, it can be used as earthmover, it can be used to transport goods by adding a trailer to it, and it may also be used to carry passengers. In a nutshell, it can run many errands and can be used as a backup machine.
In compendium, it can be inferred that a tractor has many benefits and can be used to do many different tasks. Hence, tractors in India used not only to perform agriculture tasks but also heavy works. Kartar Tractors have a wide range of tractors to cater the needs of one and all. Kartar Tractor is one solution to many different problems.